Login
Quick Links
Staff Only
MHS Partners...
eScript for ASB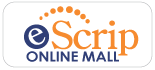 College Board
Milpitas Unified (MHS) is 1 of 22 districts in the State that has been recognized by the College Board for simultaneously achieving increases in access to AP courses for a broader number of students and improving the rate at which our AP students have earned scores of 3 or higher on an AP exam. Our pass rate is 76%, much higher than CA as a whole and much higher than the international pass rate. We have been placed on the 3rd Annual Honor Roll. Congratulations to MHS.
Thursday, February 11, 5:45-8:00 p.m., MHS Cafeteria
Enrollment for the 2016-17 School Year
Incoming Freshman, NEW to the Milpitas School District -
Enrollment begins March 1st
Cash for College - FAFSA Assistance
Monday, February 22, 2:00pm - 7:00pm
MHS Career Center (inside the MHS Library/Learning Center)
News
2/1/16
4th Annual Battle of the Cupcakes will be on March 2. $50 prize for Best of Show. All students are eligible to participate. Applications are due by Wednesday, Feb. 24th. Packet with all information and application is attached.
more
1/28/16
Beginning Monday, March 8 at the Student Bank, sophomores may sign up for the PSAT at break and lunch. The cost is $25 and all students must present their MHS Student ID. The PSAT test is Thursday, March 3. See the attached flyer for more information.
more
1/28/16
There will be a free workshop for senior students and families to provide information and assistance in completion of the FAFSA (Free Application for Federal Student Aid) at Milpitas High School on Monday, February 22, from 2-7 p.m.
more
| | |
| --- | --- |
| | US News and World Report 2015 Rankings for the Best High Schools in the US have been released. We have been awarded a Silver Medal. Our overall ranking for the country is 867 out of 19,400. Top 4%. For the State we are 176 out of 2026 for the top 8%. Congratulations to MHS. |
Common Core Standards
California is among 44 states adopting Common Core Standards (CCS). These standards will encourage students to become self-directed achievers, effective communicators, and complex thinkers who are savvy information processors, creative, collaborative, and motivated workers who think clearly in new situations and be comfortable sharing their ideas.
The Mission of Common Core is to provide a consistent, clear understanding of what students are expected to learn. Students will develop skills in Critical thinking, Collaboration, Communication, and creativity: the 4Cs. The standards are designed to be robust and relevant to the real world, reflecting the knowledge and skills that our young people need for success in college and professional careers. With Common Core, our students will be prepared to be successful in the global economy.
At MHS there has already been an instructional shift – Common Core is a skill set that students at MHS have already been learning. The focus of the Common Core curriculum is Language Arts and Math. Students are taught skills in all subjects for gathering information from various sources and applying their knowledge in order to solve a problem. These skills will be tested with the new Smarter Balance assessments being administered to students throughout California in the spring of 2015.
Please click here to download this information.
Digital Citizenship
Milpitas Unified School District is now offering resources to parents on the topic of Digital Citizenship. These resources cover topics such as cyberbullying, protecting your child's reputation, online etiquette, respecting creative work, research skills, plagiarism, and more. For more information please access our Digital Citizenship page located in the Parent Resources section on the MUSD homepage. We will be constantly adding more resources and information to this part of our website as we get them.
Translator
Contact Information
1285 Escuela Pkwy
Milpitas, CA 95035
408-635-2800
High School FAX Numbers:
| | |
| --- | --- |
| Registrar/Counseling | 408.635.2848 |
| Attendance/Discipline | 408.635.2839 |
| Athletic Director | 408.635.2846 |
| Principal's Office | 408.635.2851 |
Online Driver Education Course
This Online Drivers Education Course is approved by the California Department of Motor Vehicles. For more information or to register, click on the logo above or go to:
Economic Driving School
When registering make sure you complete the question that says:
"How did you hear about us?" by entering code: 2800
Cost: $68.50
SchoolPool--Carpool Program!
An exciting new FREE Carpool program!
Check out the innovative new service - School Pool. School Pool helps us to reduce car trips to and from school and other activities, thus reducing traffic-related congestion and greenhouse–gas emissions. We encourage families to register online to join a School Pool to carpool, walk, or bike bike together to and from school with other interested families. It's quick and easy:
Parents register to receive a match list of other families who travel a similar route to school.

The match list protects privacy by sending only your name and e-mail or phone contact numbers (you decide) to enable you to discuss forming a School Pool.

This helps parents find and organize School Pools for after school to their many activities like sports, rehearsals, classes, after-care programs, and camps.
Our School District and schools encourage you to take a minute to check out the exciting new School Pool program. You can request a School Pool match list of other families interested in carpooling, walking, biking or taking the bus together to school. Register at: https://www.schoolpool.511.org?client=mhs to help reduce greenhouse gases and traffic congestion in our community.
school. pool\verb\where families find others in their neighborhood to carpool, walk or bike together to and from school. Synonym:Rideshare, Carpool
Questions? Contact our School Pool organizer, Matt at [email protected]